About Susan Mayginnes Howard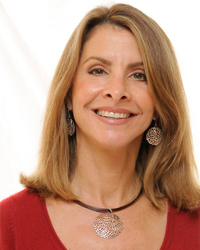 Susan Howard is an experienced leadership development consultant, designing and conducting trainings for over 20 years. Formerly the co-founder and Director of Training for 17 years with an innovative California-based training company, she now works with leaders and companies to develop the thinking, creativity and communication skills necessary to achieve greater organizational responsiveness and innovation. With a priority on collaboration, she helps clients to create a team-oriented culture of mutual respect and trust. She has helped companies to foster an environment that motivates productivity and inspires creativity. She teaches leaders to have the conversations that forward action and create novelty by presenting real working models and practices which enrich human relationships and create uncharacteristic levels of support and communication within the workplace.
Areas of Expertise
Leadership Development
Emotional Intelligence in the workplace
Conflict Resolution
Dialogue Skills development
Creating a Listening Organization
Collaboration
Industry Experience
17 Years Director of Training with The Summit Organization
2 Years Conflict Resolution Facilitator with Konstantouros and Associates
6 Years Corporate Training and Development for Productive Learning
15 Years Independent Consultant conducting Executive Development Trainings and Retreats
3 Years as Asst. Director and Faculty of The Leap Now Program – A college program developing leadership and independence in young adults, now through Antioch College in Seattle
Educational Credentials
M.A. in Leadership
B.A. in Interdisciplinary Studies with a focus in Organizational Culture
Sr. Fellow, The Hendricks Institute – Mastership in Body-Centered Psychotherapy
NLP Trainer Level Certification
About Steve Lishansky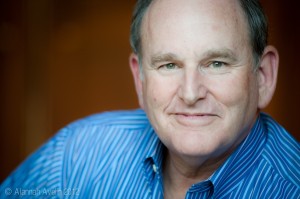 Steve Lishansky is the CEO (Chief Executive Optimizer) of Optimize International, the company he founded in 1992 for fostering the development of top leaders and high performing organizations in the US and internationally. Optimize International was one of the first firms in the world focused on accelerating leadership development through incorporating high level executive coaching and strategic alignment of senior management teams. Steve is recognized by clients and peers as a leader in the fields of executive coaching, leadership development, high-value relationship skills, and facilitating organizational alignment, performance, and results. Steve is also the founder and Executive Director of the Executive Coaching Institute (ECI), the first coach training organization dedicated to elevating leadership results by educating top-level executives and coaches in the principle-based, highly effective work he pioneered.
Since starting his consulting, coaching and facilitation company in 1992, after a distinguished 20 year career founding and running companies, Steve has worked with senior leaders and their organizations producing results through: executive coaching; consulting; delivering customized educational programs and keynotes; and facilitating executive meetings, retreats and strategic planning sessions. His specialties include working with senior executives, top leaders, and designated future leaders in:
Optimizing the value of key business relationships – utilizing effective inter-personal communications and influence skills for increasing the clarity, value, impact and results with clients, stakeholders and employees, leading to high level alignment, high value relationships, and consistency in bringing out the best in their people
Mastering the dynamics of effective leadership: producing high-impact, sustainable results with their people and organizations through bringing forth the authenticity that is at the heart of effective presence, communications, and results. This is the quality of leadership that builds optimal results through creating greater clarity, focus and impact with and for their people.
Facilitating overall team and organizational results – developing the coaching, mentoring and leadership skills that maximize leaders' leverage with their people, their people's effectiveness with each other, and high level strategic alignment of senior executive teams – all in the service of enhancing focus and impact, as well as accelerating critical achievements
A brief listing of the types of services Steve offers, and clients he has worked with include:
Executive coaching with senior leaders at MetLife, New England Financial, State Street Corporation, State Farm Insurance, Ontario Teachers' Pension Plan, Freddie Mac, Glaxo Smith Kline, Johnson and Johnson, Novartis, Novo Nordisk, Eastern Bank, Booz Allen Hamilton, Cisco, Canadian Tire, Ketchum, American Tower, CDM (Camp Dresser & McKee), Arby's, Oakley, Home Market Foods, and Rainbow Media (division of Cablevision)
Facilitating senior executive groups to produce high-level strategic alignment that generates exceptionally effective team and organizational focus, and much greater impact in accelerating critical results at organizations as diverse as: EMC, New England Financial Information Services, Agfa, Harvard Clinical Research Institute, Johnson and Johnson, Novartis, Novo Nordisk, Booz Allen Hamilton, Watson Wyatt Worldwide, Parexel International, State Street Global Advisors' IT Group, Freddie Mac, Eastern Bank, NASA, Oakley, Canadian Tire Corporation, Home Market Foods, The Salvation Army, The Coast Guard Foundation, and The Federal Aviation Administration
Designing and running educational programs on leadership and leading change for top executives at PricewaterhouseCoopers, Keane Consulting, Novartis, Johnson and Johnson, Novo Nordisk, The US Department of Labor, OSHA, Fleet/BankBoston, SunAmerica Securities, MetLife, CDM (Camp Dresser McKee), New England Financial Information Services, Parexel International, and Tri-Gen Energy Corporation
Customizing his Becoming an Indispensable Partner™ programs to transform and reorient the culture at New England Financial Information Services, Fidelity Investments Systems Group, MetLife, State Street Global Advisors' IT Group, Oakley, CDM (Camp Dresser McKee), Accenture, Novartis, Novo Nordisk, Johnson and Johnson, PHCS' IT Group, Arbys, Washington Association of School Business Officers, The Grameen Foundation, and AMS (American Management Systems)
Speaking to numerous executive groups on leadership, organizational effectiveness, building high value relationships, executive coaching and development, and building sustainable corporate cultures that thrive on innovation and change
Steve is one of the first Master Certified Coaches with the International Coach Federation (ICF), and a past President of their largest chapter, ICF-New England (ICF-NE). In 2012 he was elected to their Coaches' Hall of Fame for his contributions to his clients and the profession. He is also the Past-President of the New England chapter of the National Speakers Association, and the designer of the personal transformation program Vision to Reality, as well as the interpersonal mastery program Becoming an Indispensable Partner™ (formerly Building High Value Relationships™). His book on value-based leadership, communications, and team effectiveness The 3 Sources of Miscommunications – And How to Avoid Them – will be published in 2013.